Qualitivity, Inc. (as an affiliate of Transpacific Certifications Limited) is a leading provider of conformity assessments and internationally accredited certifications to management systems such as: Quality Management System: ISO 9001; Environmental Management System: ISO 14001; Food Safety Management System: ISO 22000; Information Security Management System: ISO 27001; Occupational Health & Safety: OHSAS 18001; Medical Devices: ISO 13485; Energy Management System: ISO 50001; Information Technology Service Management System: ISO 20000-1; Road Traffic Safety (RTS) Management System: ISO 39001; Supply Chain Security Management System: ISO 28000; Ship Recycling Management System: ISO 30000; and Good Manufacturing Practices (GMP) for Cosmetics.
Qualitivity, Inc. also provides detailed assessments of conformity to the FDA Current Good Manufacturing Practices (cGMP) (Food, Medical Devices, Pharmaceuticals) and CMS Hospital Conditions of Participation (CoPs).
We take pride in offering the best conformity assessment and certification services possible. We are dedicated to serving the needs of our customers each and every day. Qualitivity, Inc. has been in business since 1987 and has worked with 100's of organizations for various management system conformance reviews.
Qualitivity, Inc. has affiliation with Transpacific Certifications Limited (TCL).
TCL is an internationally accredited certification body consisting of highly skilled professionals, and helps organizations achieve excellence and world class competitiveness through the application of stand-alone or Integrated National and International Standards.
TCL has certified more than 11,000 clients in various countries of the world.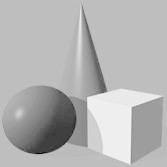 TCL is a certification/registration body, internationally accredited with JAS-ANZ (Joint Accreditation System-Australia and New Zealand).
Note: Qualitivity, Inc. is not a consulting company and only provides conformity assessment services to specific standards.
© Qualitivity, Inc.
All rights reserved. Note: Qualitivity™ is a registered trademark of Qualitivity, Inc.™